On that glorious day when we finally get to go to the Disney parks again, we may not want to spend too much time at full-service restaurants. When quick service is the way to go, here are some top picks around WDW: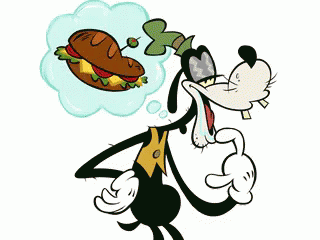 Satu'li Canteen in the Animal Kingdom
Not a signature dining experience, but Satu'li Canteen is a must. I literally crave those bowls between trips.

gadgetsANDgizmos
Columbia Harbor House in the Magic Kingdom
That Lobster Roll is legit.

Kingpin329
Sunshine Seasons in EPCOT
Sunshine Seasons near Soarin'. I had pork chops there that were to die for. I said to my wife, "this meal would easily be $25 in a restaurant at home."

Pork_Chap
Sunshine Seasons and Katsura Grill are my favorite quick Sunshine Seasons and Katsura Grill are my favorite quick service restaurants.

SeabgfKirby
Epcot: Sunshine Seasons in the land pavilion. Head all the way down to the end for rotisserie chicken or pork chops. This is as far away from junk food as you'll get at WDW.

crismess
Regal Eagle Smokehouse in EPCOT
Arguably, the best theme park food EVER. True bbq smoked meats with ample sauce choices.

John F. Orlando, Fl (Tripadvisor)
PizzeRizzo in Hollywood Studios
It was nice to eat a traditional Disney Pizza, as at our resort hotel they'd changed them to a tray style they're just not the same.

Daddybear3
Pecos Bill in the Magic Kingdom
Been a while since I've been, but Pecos Bills in Frontierland had some of the best bbq pork around, IMO.

scs411scs
Les Halles Boulangerie Patisserie in France in EPCOT
Best sandwiches I have ever had and the desert is amazing. There are only like 10 tables though but you can usually find a bench outside and eat your sandwich there.

HaV0C
Be Our Guest in the Magic Kingdom
Be Our Guest during lunch time was a great quick service meal.

aa87
Flame Tree Barbecue in the Animal Kingdom
Really good quality, value, and quantity for price paid. Tasty food and lots of shaded seating. Go with mac and cheese with pulled pork.

WizeGuyFromDaChi
Woody's Lunchbox in Hollywood Studios
The sandwich had a ton of flavor and the meat actually was pretty good quality, to my surprise! I could've eaten a lot more of it. I do like that it comes with your choice of a side–the tots were yummy too!

Meagan L
Images courtesy of Walt Disney World Resort
Get More Disney World in Your Life
We'll send you occasional awesomeness from the happiest place on Earth.